Pregnancy Chiropractic in Nashville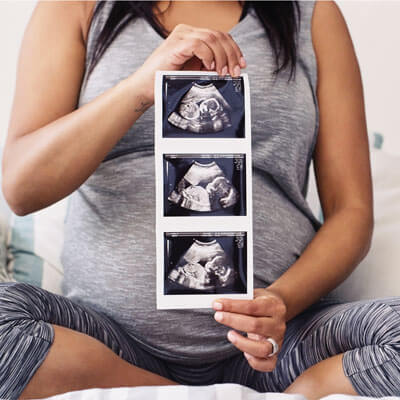 From the moment you find out you're going to have a baby, you want to give your health everything you've got. You stay away from harmful medications, try to eat healthily and exercise, knowing it's what's best for you and your baby.
Chiropractic is another part of a healthy lifestyle that we believe is essential for pregnant women. At Origin Health & Wellness, we know how to safely, effectively adjust expecting moms so they remain comfortable and have the birthing experience they've always dreamed of.
A Better Pregnancy and Birth
Everyone knows that discomfort is extremely common during pregnancy. Headaches, mid-back pain, low back pain, hip pain, pelvic pain, sciatica-the list goes on. You're right in thinking that chiropractors can provide pain relief for pregnant moms. But what you might not know is that we can also help mom and baby have a fantastic birth.
Studies show that chiropractic
Decreases pain during delivery
Speeds up average delivery times
Lowers the risk of a C-section
Carrington Crowe, our team lead and wife of Dr. Zach, is a certified birth doula. She provides advice and support during pregnancy, birth and postpartum. Our patients love that they can go to Carrington with questions, particularly about the birthing process. She will advise you on birthing positions, how to be your own advocate and so much more. As a registered nurse, Carrington has assisted in hospital-based births and had two of her own natural births.
Our doctors use specific techniques to adjust pregnant women. The Webster Technique focuses on soft tissues like the uterosacral ligaments and round ligaments, which will ensure the uterus stretches evenly as your baby grows. That will give your baby a better ability to get into the right position for birth.
Is there anything different about the new patient process for pregnant women?
You'll fill out the same paperwork and go through
the process of a consultation, examination and going over findings
. The biggest difference is that we will take postural scans instead of X-rays, which aren't advised when you're pregnant. And just like for any other patient, all three of our doctors will sit down together to develop a plan that's specific to you.
When should I start care once I find out I'm pregnant?

We encourage you to start as soon as you find out, particularly if you're a first-time mom. We'll see you through your entire pregnancy to ensure your experience goes as smoothly as possible.
Do you see babies?

Yes! In fact, we offer a Free Well Baby Check for the moms that are our practice members. You can bring in your baby to have them checked at no cost.
What are the benefits of seeing a chiropractor during pregnancy?
You can remain comfortable throughout your pregnancy with chiropractic care. Plus, our expecting chiropractic patients report quicker average delivery times, decreased pain during delivery, less chance of a C-section and overall, a more efficient birth. We also have techniques to make sure your baby is in the right position.
To support you during birth, we'll give you a birthing ball or birthing peanut as a gift. You'll even receive stretches to make sure you strengthen the right muscles you'll need before, during and after your baby arrives.
What can I expect for care during my pregnancy?

We set up your care plan according to the stage of pregnancy you're in and your individual needs. Care looks different for each person that comes to our office, so you can feel confident that we're making sure you have the best possible health.
Get Started Now
Contact Origin Health & Wellness today to set up your first appointment! We have a $69 new patient promotion available.
CONTACT US

Pregnancy Chiropractic in Nashville, Kingston Springs TN | (615) 953-6099