Meet Dr. Zach Crowe
Finding the Natural Path to Health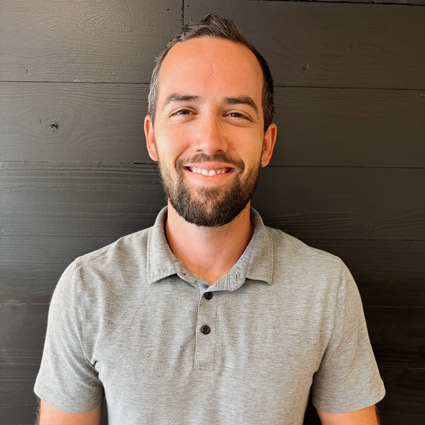 While Dr. Zach was growing up, he watched his mother become sick and go through the traditional, allopathic system of medicine. It just didn't resonate with Dr. Zach, and he knew he wanted to help people. He was considering becoming a physical therapist when he got a job at a chiropractor's office.
This job was where Dr. Zach discovered his love for chiropractic care. "I loved the idea that the body wasn't some mistake."
He changed his path and enrolled at Life University, earning a Doctor of Chiropractic in 2018. There, Dr. Zach learned all about the body's self-healing, self-regulating and self-maintaining properties.
It was getting out and practicing, however, that gave Dr. Zach a true understanding of the body's power, and chiropractic's impact on health.
EXPLORE OUR SERVICES

Returning Home
Dr. Zach grew up in Nashville. He felt called to return to his hometown and serve the people who had helped him get to where he was in life, so he opened Origin Health & Wellness. Outside of the office, Dr. Zach is a family man and loves to spend time with his wife Carrington and their three daughters Aurora, Zahra, and Luxe (who you might even see around the office!).
Same-Day Visits
You won't have to wait long to get in to see our team. Contact us today to schedule a same-day appointment!

Dr. Zach Crowe | (615) 953-6099